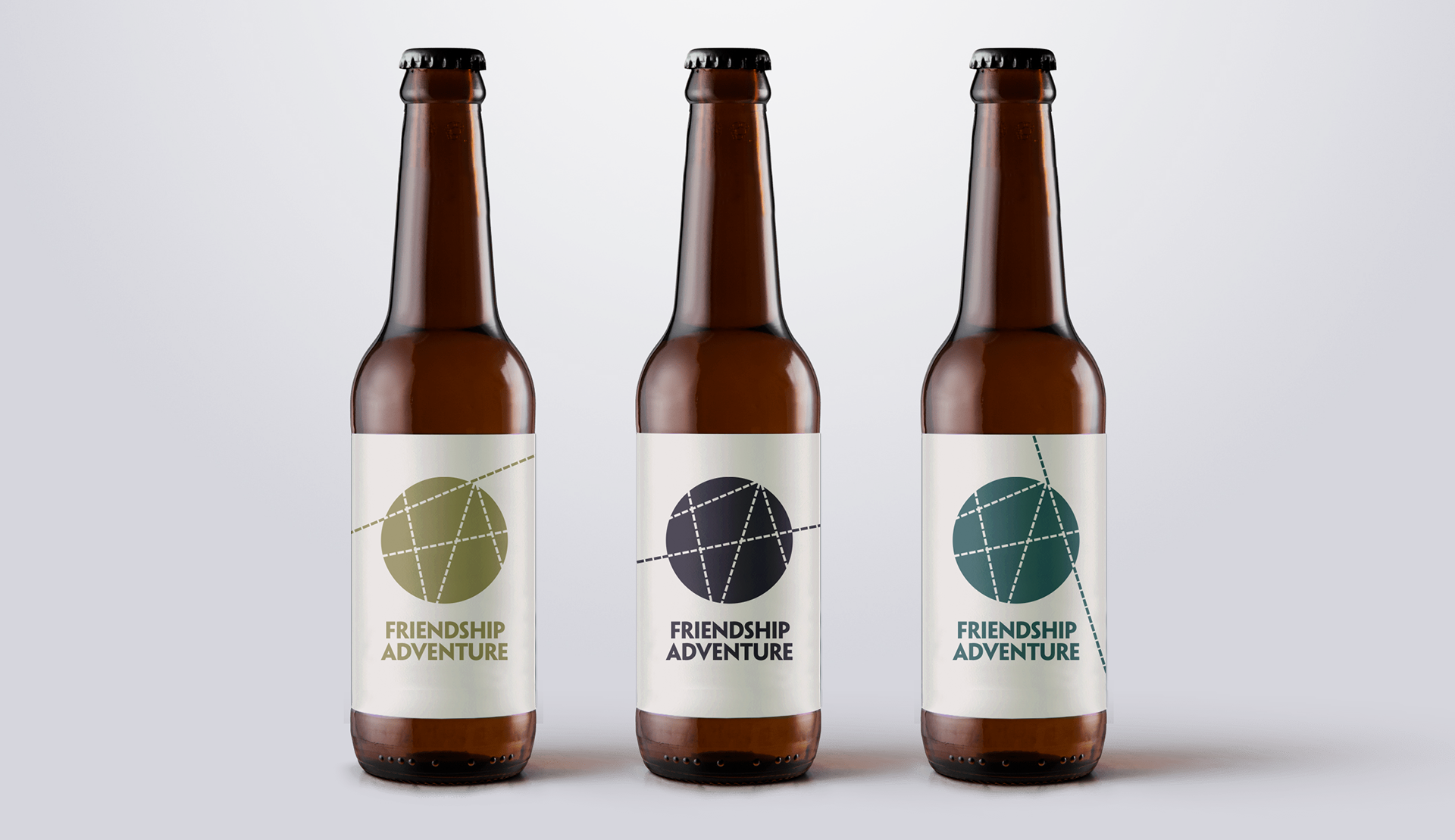 Craft beer brewery Friendship Adventure asked me to design them an identity system that could work across their product, digital and merchandise offering. The story behind the formation of Friendship Adventure is very important to them: The idea of two friends sitting down to make a plan, over a beer. They wanted the identity to reflect this, as well as the concept of adventure, and the spirit of nostalgia.
Initial research focused on old children's books and illustrations, looking at the tropes employed in discussions of adventure or hatching a plan. Old publishers' logos and their accompanying typography was also key.
One obstacle in the design process was trying to personify the 'friend' characters in an elegant and effective way. Depicting any sort of character over-complicated things and resulted in an unsatisfactory lack of simplicity and clarity. It was clear that the solution would be found in a more symbolic representation of travel and adventure. 
The finished identity uses the idea of 'song lines' or map trails criss-crossing to represent the paths of friends intersecting as they go about their journeys. These lines are bound by a circle in the lead identity, but can be continued outside of the logo to create an almost infinite number of executions of the identity.
The name mark is rendered in Penumbra Sans Bold, and is reminiscent of the typography of many children's book covers from the 70s/80s. The relationship between the badge and name mark echoes that of the publisher logos on these books.